Meet Perry
Perry is a dad. He loves being a dad! Perry and his fabulous wife Julia homeschool their four children with Julia as the teacher and Perry as the principal (more of an honorary title.…) The best part about this arrangement is that they can take their school on the road and tour. And, they tour a lot! All four kids now perform on stage with Dad singing their silly and playful songs about Chimichangas, cleaning up the house in 3 minutes, and a beautiful beach with family and friends.But Perry's career in music didn't begin that way. He started out touring all over the world with his band Perry And The Poorboys for 15-plus years, and along the way recorded 10 albums of music for everyone except children. It was a somewhat nomadic life; living out of a suitcase, a left-over sandwich for breakfast, and 80,000 air-miles on United. But then he met Julia, and everything changed- less nomadic, way better sandwiches, and lots of kids!Perry's bandmates may be young, but they are enthusiastic, talented, and overwhelmingly convincing with their joyful and engaging stage presence. The kids love their connection with the Christian humanitarian organization World Vision. Long-time sponsors of impoverished children, Julia and Perry's children now sponsor children of their own, and share about this experience throughout performances. As a music group and a family they support the work of this fine organization and in concerts encourage others to consider doing the same.With a new album in 2016 produced by multi Grammy Award© winner Mark Heimermann, the Springmans are very excited about playing their music for people all over the world!
Our Kids / Band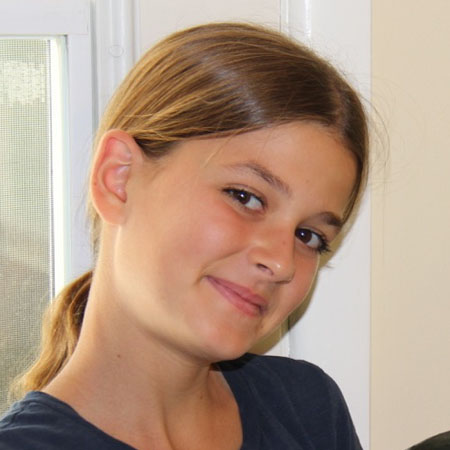 Emma Springman | Age 12
Vocals | Ukulele | Dance
Emma sings, plays ukulele, dances, and leads the kids in songs. Emma is a truly remarkable young girl. Anyone who meets her on or off the stage is immediately struck with her poise and confidence. She has grown up on the stage with a wonderful desire to share the love of God with everyone. Emma is a great leader and brings a joyful presence to every place she goes. Emma has appeared in more than 300 concerts! One of the highlights of the last year was the opportunity to sing on her dad's new children's album, Happy Beach.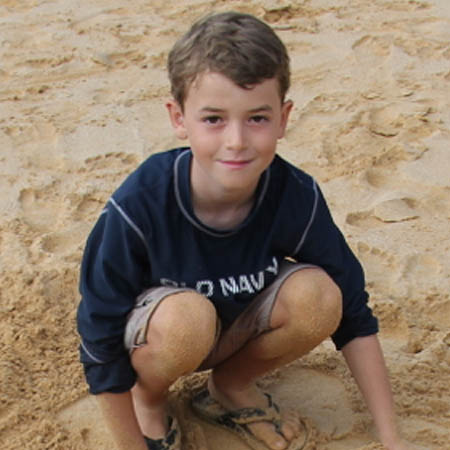 Ryan Springman | Age 9
Vocals | Djembe |Cajon | Congas
Ryan sings, plays djembe, cajon, and congas. He started playing a toy drum when he was just two years old. His parents could not help but notice that he wasn't just 'banging away' on it, but actually playing in time with the music. Recognized by many professional drummers with a true gift of rhythm, Ryan is amazingly creative, coming up with his own unique style of playing drums. To date, Ryan has performed in over 200 concerts! Ryan sang on many of the songs from Happy Beach, and like his big sister Emma even sang a solo on the song Mommy And Daddy!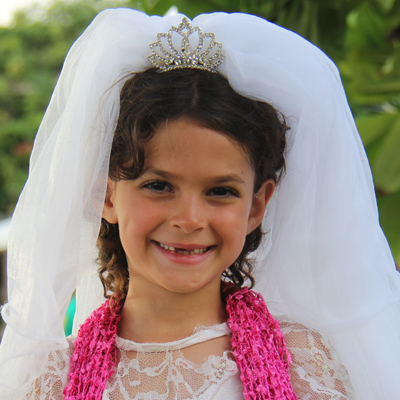 Sarah Springman | Age 7
Vocals | Dancing
Sarah is performing more and more with her older siblings, singing and dancing her way into the hearts of the audience. She is so much fun to watch on the stage beside her big sister Emma leading the singing and clapping. Sarah is presently learning how to play ukulele and hopes to be able to start playing it in concerts soon. Sarah was so happy to have been able to sing on the new kids album Happy Beach!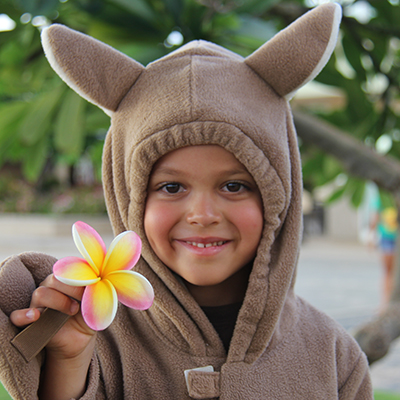 Jacob Springman | Age 5
Dancing | Clapping
Jacob is the newest member of the group, and at present is a somewhat "part-time" performer. He likes to make cameo-type appearances on the stage dancing and clapping along with the songs. Like his brother and sisters, he also appears on Happy Beach. Listen for his brief solo on Mommy And Daddy, and Sleepyhead. Jacob can clap really fast!
Guest Musicians
Keys | Piano | Xylophone | Vocals
Mark is a multi-Grammy© Award and Dove Award winning producer and songwriter. and writer for dcTalk, Michael W. Smith, Toby Mac and Jaci Velasquez, together Mark and I wrote the songs for Happy Beach and he produced it! www.markheimermann.com
Bass | Acoustic Guitar
At 6'6" most people would stand out in a crowd. But, Steve stands out because of his love for life and for those around him! And, he has some pretty funny dance moves, and can make a number of very convincing farm animal sounds! Steve plays bass guitar, acoustic guitar, and sings, and has a recording studio in Abbotsford, B.C. Canada. www.thesoundsuite.ca
Keys
Brett is another fine Canadian musician that often plays with us locally. Brett plays a whole bunch of instruments; keyboards, bass guitar, accordion, melodica, penny whistle, and a jumble of percussion instruments. A master of disguise, he occasionally appears on stage as The Fiddler On The Roof!
Bass
Okay, I'm not sure what it is with bass players, but Rob is really tall too! Also, 6'6" he is clearly a big hit with the kids! They love his on-stage silliness and joy. Special skills beside awesome bass playing? Rob consistently wins staring contests with chickens. In addition to working as a music director for other bands, Rob plays with a number of well-known touring bands including Minnesota artist Owl City.
Drums
Gabe plays with Owl City, but also plays with many up-and-coming artists from the midwest. Gabe began playing drums when he was 13 years old, learning on an old drum-kit that belonged to his father. He is an extremely talented and versatile drummer able to play all kinds of music in every venue imaginable.
Drums | Percussion.
Steve played all the drums and percussion on Happy Beach. It was great to watch him create such fun and interesting drum tracks for kids songs. We appreciated that he understood it wasn't just kids that would be enjoying these songs. In addition to touring and recording with such artists as Sara Bareilles, Jason Gray, Owl City, Joel Hanson, and most recently Ben Rector, Steve is also the music director of a church in Phoenix, Arizona. Steve and I have done a number of duo tours in the U.S. mid-west and west coast, and Canada.